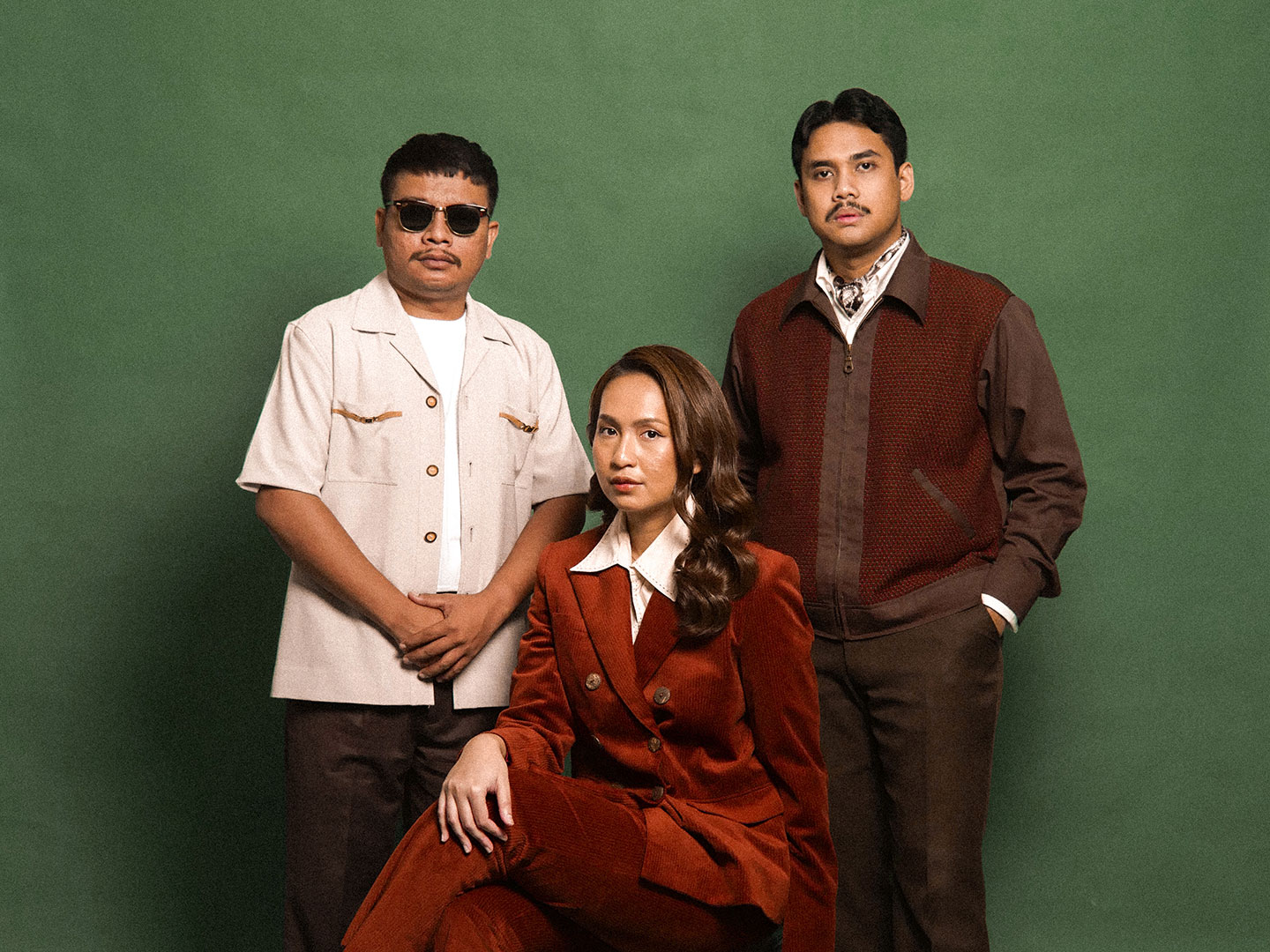 Thee Marloes
Thee Marloes, by way of Surabaya, Indonesia are Natassya Sianturi on vocals, Sinatrya Dharaka on guitar, and Tommy Satwick on drums. Their unique sound mixes elements of their local culture and music with influences of Soul, Jazz, and Pop. The band started from a collection of songs guitarist and producer Sinatrya "Raka" had written at night after work and filed away. When Raka met Tommy in high school the two started fleshing out those songs while in between gigs with different bands and DJing parties throughout Indonesia and Southeast Asia. In 2019 Raka and Tommy invited Natassya to a recording session after hearing her perform at a local gig and the rest is history. Natassya grew up singing in church and was influenced by everything from The Jackson 5 to Norah Jones, from Blossom Dearie to Erykah Badu. The first song they recorded was 2021's "Love Potion" which cemented their bond as a trio. 
With their first 7" release on Big Crown Records they offer a glimpse at the range of their music. The A side, "Midnight Hotline" is a strong upbeat number that leans into the intersection of Soul & Jazz and stands as a certified crowd mover. The flip side, both figuratively and literally, is a gorgeous love song entitled "Beri Cinta Waktu". A ballad sung in Indonesian over a stripped down track of hand drums, electric piano, and guitar chanks that holds court with the finest B side ballads but pushes the genre into new territory.
Thee Marloes are finishing their debut album, which is due out in 2024.