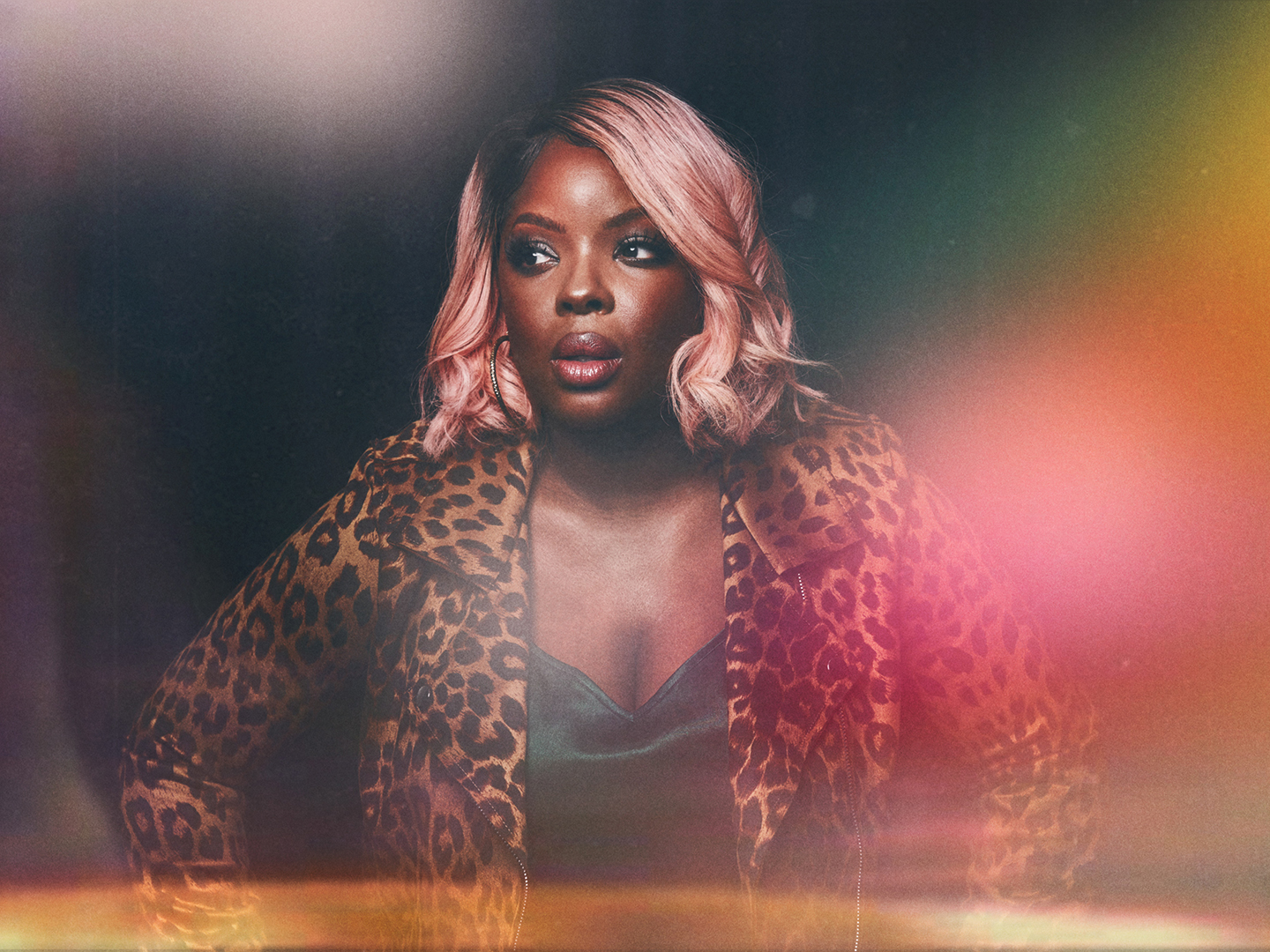 Lady Wray
Like most artists, Nicole Wray's life in music has always reflected her real life. As a fifteen-year-old in Virginia, she auditioned for Missy Elliot in her mother's home. Even then, with her voice so full and arresting—Missy signed her on the spot. Later, in 1998, merely two years after that tryout, she had a debut solo album and a single that smashed up radio and TV, quickly going gold. But back then—young and unsure—Nicole was essentially following someone else's lead, signing the lyrics they wrote for her and in the way they wanted them sung.    
Fast forward to now, after a few fits and starts with other labels and projects, and you'll find a very different Nicole Wray. Today, she's a mother, a wife, and living for herself and her family. So naturally, this evolution followed into her music: she sings how she wants to, expertly writing lyrics for herself and others. To hear her tell it, it's these things—and most importantly, an unflinching self-belief—that help lead a young and raw Virginian singer named Nicole to become Lady Wray.  
The latest step for Lady Wray is her new album, released on Brooklyn's Big Crown records. Called Piece of Me, the record is—on the one hand—a continuation, picking up where Lady Wray and label co-owner/producer Leon Michels left off with Queen Alone. But Piece of Me is also a kind of homecoming for Lady Wray. That first record sonically showcased the dexterous range of Lady Wray's voice and songwriting by leaning toward soul and R&B with tinges of hip-hop. On Piece of Me, it's still R&B with a heavy dose of soul, but you'll hear boom-bap-smacked drums and chunky basslines front-and-center, all creating a head-noddingly dense backdrop for Lady Wray to traverse—much like the era in which she was first introduced to us. In some ways, Piece of Me is like a Big-Crown-ification of late 90s R&B—and Lady Wray is right at home.  
Nowhere is this approach more evident than on the first single from the record. The song shares the same name as the album, "Piece of Me," and while it was initially released in 2019, it took off in 2020 and beyond. It's about the people in your life who may need more than you can give, and how that can strain it all. It's no wonder this single resonated in 2020—we all either wanted more or wanted to give more at a time when we couldn't connect. Featuring just Lady Wray, piano, drums, bass, and guitar—the musical backing is restrained and expertly executed, setting up Lady Wray for the full spotlight. With its open-and-bubbled bassline and speaker-testing drumline, some rap/hip-hop artists have already sampled this song. And while that is a kind of compliment, it's really of little consequence. Only a few people in the world can take this level of musicianship and elevate it. And Lady Wray is one such person.
The story goes that "Piece of Me," plus two more singles ("Come On In" and "Storms") were products of jam sessions at Leon's home studio. And while that's not all that impressive, listen to these songs—with subject matter covering relationships and hardship, the emotional charge Lady Wray sends out, the connection she and her lyrics make with the audience—and then picture her having to sit down to record. At the time, Lady Wray was pregnant with her daughter—in her last trimester. Her voice is so powerful, so raw, so thorough on these initial songs—it's wild to think that they were recorded this way. And even wilder to know that she knocked them all out in one take. Just more evidence that Lady Wray is indeed doing what she's supposed to do, and very little is going to stop her. 
With this in mind, when talking about this record, for Lady Wray, it's another step toward a larger purpose. "My goal is always to help and to heal people with singing," she explains. "Part of that is to try and bring back real music, real singing, so people can feel something again." Now, she's not dissing anyone here, to be clear. It's just that Lady Wray cannot sing without tapping into something deeper, searching for that shared compassion between all of us. Perhaps it comes from her church upbringing, or maybe from her years of trials and tribulations in the music industry. Either way, Lady Wray is looking to bring that "Good Sound" back and the good feelings that come with it. She calls it "those inner hands," and she always means to stir them up, grabbing your attention from within. 
There shouldn't be too much of an issue keeping our attention with Piece of Me. First, building on the hip-hop production vibe, there's the song "Through it All." It's about a chaotic but beautiful relationship and how, despite the troubles, we can still be thankful for it. But the song features a sped-up Lady Wray signing the chorus, sounding right out of some long-lost Kayne West beat tape circa 2005. Then there's "My Thing," which starts with the funkiest of open drum breaks. And with Lady Wray complimented with fuzz guitar and just-off-beat-enough string plucks, you might mistake it for some Amy Winehouse remix or something. But no, it's not. It's Lady Wray, and you'd be good to remember that. 
With past albums like the Lady project and Queen Alone, it's hard to not acknowledge that Lady Wray plus Leon Michels production equals magic. But this magic is also coming from the fact that Lady Wray is now squarely herself, calling her shots, and singing to help heal first—everything else is secondary. "It's a beautiful thing I've always wanted in my career, and now I have it," Lady Wray says. "They encourage me to be me all day long." This is Lady Wray at her finest, and she's giving us all a piece of where she's at these days.