Video: El Michels Affair "Iron Man"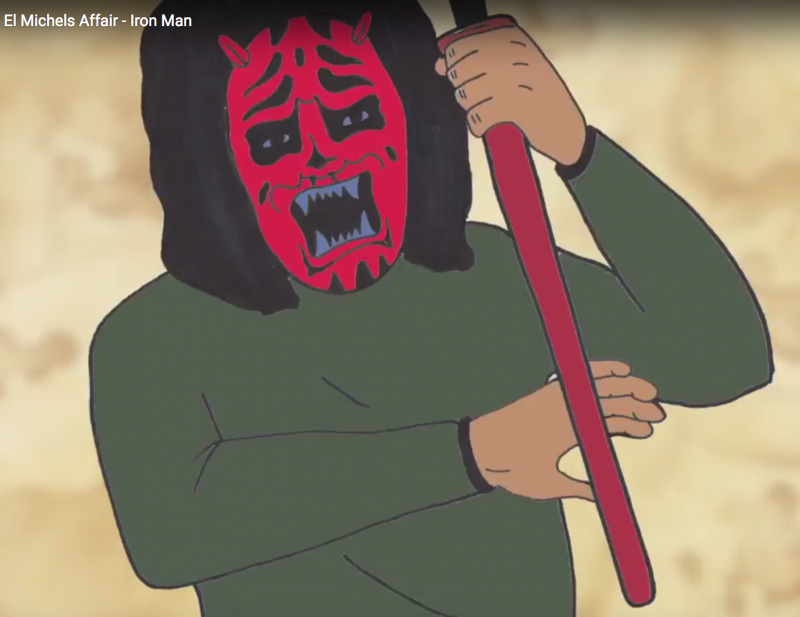 Taken from the El Michels Affair album "Return To The 37th Chamber".
Story and animation by El Oms.
Effects and Video editing by Joseph Hernandez.
New York, NY (February 28, 2017) — El Michels Affair will release Return To The 37th Chamber on April 14 via Big Crown Records and we now have a killer video for "Iron Man", that premiered today at Mass Appeal. The animation is a mini revenge saga that blends traditional martial arts elements with El Oms unique aesthetic. The track is a live band reworking of the "Iron's Theme" interlude from the Ghostface album, Supreme Clientele.
The "Iron Man" video was directed by artist El Oms, who met Leon through The Arcs and has become a huge fan of EMA. "Making this video really brought me back to my younger days," says Oms. "I grew up watching martial arts movies and listening to Wu-Tang and when I heard El Michels Affair's Enter The 37th Chamber I was blown away by the way the album captured those elements and still sounded original. So being able to work on Return To The 37th Chamber was truly amazing. I try to capture those same elements on the 'Iron Man' video and give it this originality but still have the old traditional martial arts movie feel to it."