Lee Fields & The Expressions "Make The World" 45 In The Webstore Now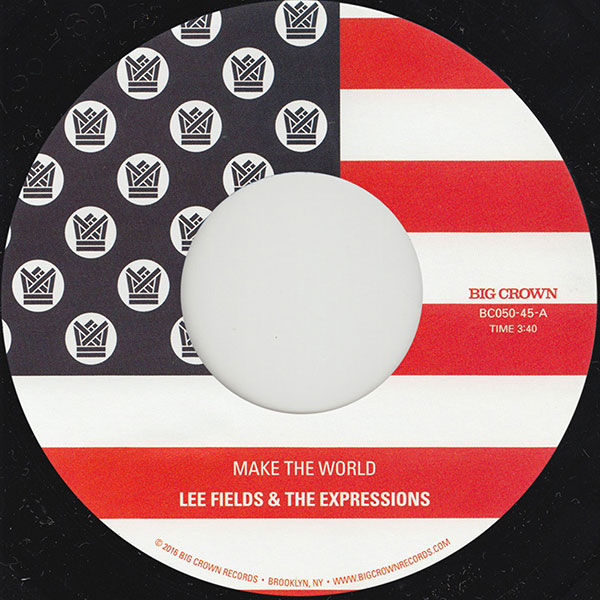 Mr Fields is back with a funk burner sure to light up every dance floor it plays to. There couldn't be a better time for an optimistic anthem from the seasoned wisdom of Lee. The Expressions tearing this track apart with driving horns and guitars over monster drums and the slick arrangements we have all come to love them for. Leon Michels & Tommy Brenneck's production bringing together some of the finest players doing it today with Lee's inimitable voice reminding and encouraging us to get together and make some changes, changes that are ours to make.
Another Big Crown sureshot.
New Lee Fields & The Expressions album "Special Night" out October 28th – Pre-Order Now