79.5 "Boy Don't Be Afraid" b/w "I Stay, You Stay" 45 Available In The Webstore Now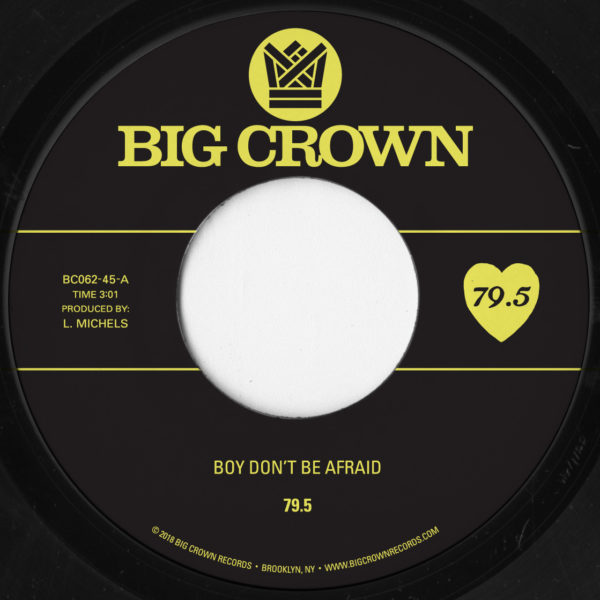 With the announcement of their long awaited, highly anticipated debut full length release, 79.5 drops a new and revamped version of their underground classic Boy Don't Be Afraid. Producer Leon Michels took it back in the studio and made it into a proper two stepper, slowed it down a touch, and added percussion and Wurly. The result is another sure shot side for the dance floor from one of New York City's most adored underground acts. Like many of the girl group classics, Boy Don't Be Afraid is a song about love. But beyond that, it is a song about being—being hopeful, being romantic, being brave. A romantic stance and a declaration of love through melody.
The B Side, I Stay, You Stay is a beautiful number about meeting in the middle and a testament to a woman's intuition. A love song starting in hesitation, walking through admiration, and ending in certainty and gratitude. The ladies weave this tale trading leads and combining voices seamlessly over the band's signature in the pocket drums and bass, rhodes chords, and flute flourishes. I Stay, You Stay is a perfect example of one of the defining things about 79.5 and why they are known as the "Mid Tempo Maidens", as the lyrics reflect "they don't have to rush, they have lots of time".