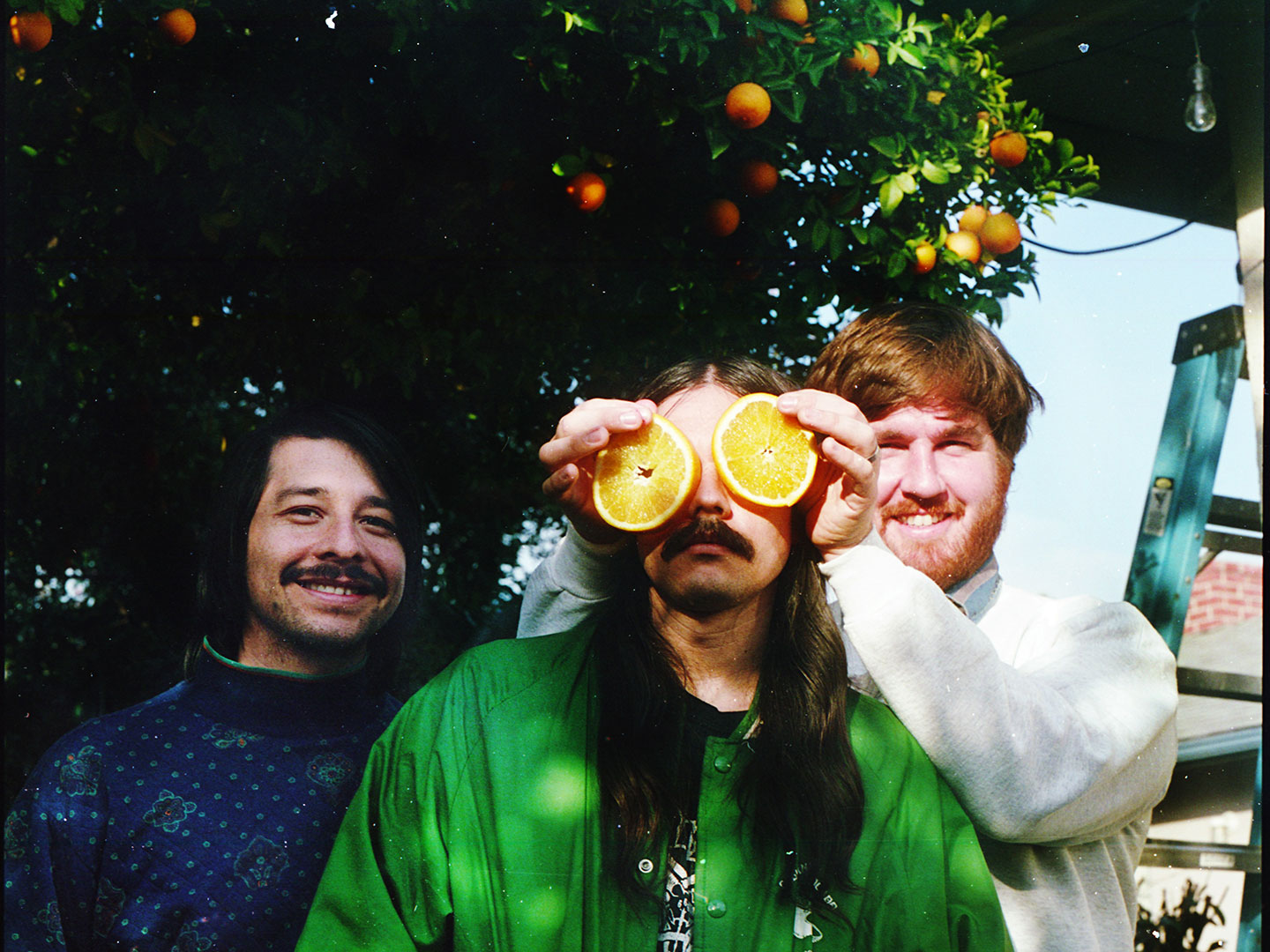 Brainstory
To be familiar with Brainstory is to know their Rialto, CA, roots, the positivity that laces each of their songs, and then the maverick-musicianship-meets-real-friendship that expertly holds it all together.
If you're new to Brainstory, you'd be forgiven if you didn't quite believe the music they make—from sweet soul slowies to psyche rock-tinted bangers to ballads with a nod to a smooth jazzy R&B of the 70s—is the product of only three people. 
Brainstory is the brothers Kevin and Tony Martin (on guitar/vocals and bass, respectfully) and Eric Hagstrom (drums)—but all three of these raw, sensitive, California dudes are family. 
Inspired and conceived in California's Inland Empire, these three found each other through the common denominator of jazz. With no real music scene to speak of in the IE, Kevin and Eric landed in music school (where they initially met) while Tony left for San Francisco to study jazz bass the more traditional way—gig after gig, learning by trial-by-fire. By the mid-2010s, the group was in Los Angeles. "That's what we were all into at the time—jazz," Kevin explains. "And that's what we wanted to do with our first EP in 2014—take our songs and expand them, improvise, weld jazz onto them. We wanted to trick people into listening to jazz, basically." 
Fast forward to today, and no trickery is needed. Kevin, Tony, and Eric have evolved into something seemingly bigger than the self-released EPs and opening acts of their past. Indeed, they needed to grow through it all—and are very thankful for it. But don't limit them as just jazz heads, although the transcendent and freeing nature of that genre is crucial to the Brainstory sound.  
With the "genre-bending" band more commonplace today, listening to Brainstory is more a celebration of what sets the group apart. When you hear a "retro-soul" tune today, it might very well be a few friends with a decent song, maybe doing the same old tribute-ish thing. Put that up against Brainstory's "Bye Bye," the B side of their single off of Ripe, the group's latest EP to release on Brooklyn's Big Crown Records. Anchored by Kevin's songwriting, it's a slow, sweet-soul burner—but set apart by interwoven elements of hip-hop, rock, and (of course) jazz. This happens when real, studied-but-humble musicianship takes on a soul song—the result is something new-yet-familiar. And with Kevin's airy, Smokey Robinson-esque vocals gliding on top of Tony and Eric's pocketed groove, don't be surprised if you're singing along at the end of your first listen.    
Now, this kind of magic doesn't just happen due to top-notch musicianship. You also need some proper influences. In the formative days, some of the group's significant influences came from a few places: their parents (many musicians in their own right) and their household record collections, and then, later, Eduardo Arenas, the bassist from Chicano Batman. Arenas helped the group get off the ground by producing their first EPs, and then eventually introducing them to Big Crown and the label's co-owner Leon Michels—who would produce Buck, the group's first full-length album.    
But Leon and the cinematic soul Don he's known to be is the pushing influence for Brainstory this time around for Ripe. Of the seven songs on the EP, only two of them have lyrics. The rest are instrumental—heady sonic tapestries, providing vibe-heavy atmospheres. Should we expect different from hip-hop-loving jazz musicians? Brainstory was both energized by the instrumental sound à la El Michels and inspired by Leon's producing prowess. But the global pandemic kept them out of the studio, away from Big Crown's East coast operations, and stopped them from doing their favorite thing—live shows.     
Feeling the need to establish some momentum during the ins-and-outs of quarantine, the group decided to do something drastic: build their own studio in Long Beach and get back to making music. With Eric spearheading the technical aspects of building a studio, the group was recording again before long.
"We didn't really set out to make a record," Eric clarifies. "We were learning how to record and playing around to figure out what was working. But we were also sending the stuff to Big Crown, and they were like, 'Let's make this record.'" 
The opening track, "Long Day," meanders into your ear, Eric's active drumming pushing a sunny-day, Cali-vibe feel—all floaty keys and muted guitar. But then there's "Scissors," boom-bap-driven and raw, you can imagine scores of rappers/artists lining up to take a swipe at it. And lastly, there's "Vortex," an instrumental song that seems picked up off of some long-lost 70's-era movie soundtrack, Brainstory's choice chord changes conveying both mystery and imagination.
With all of these elements in play, it may be hard to assume the correct box to place Brainstory in. But this, of course, is the point and their preference: they're not very interested in being boxed in.