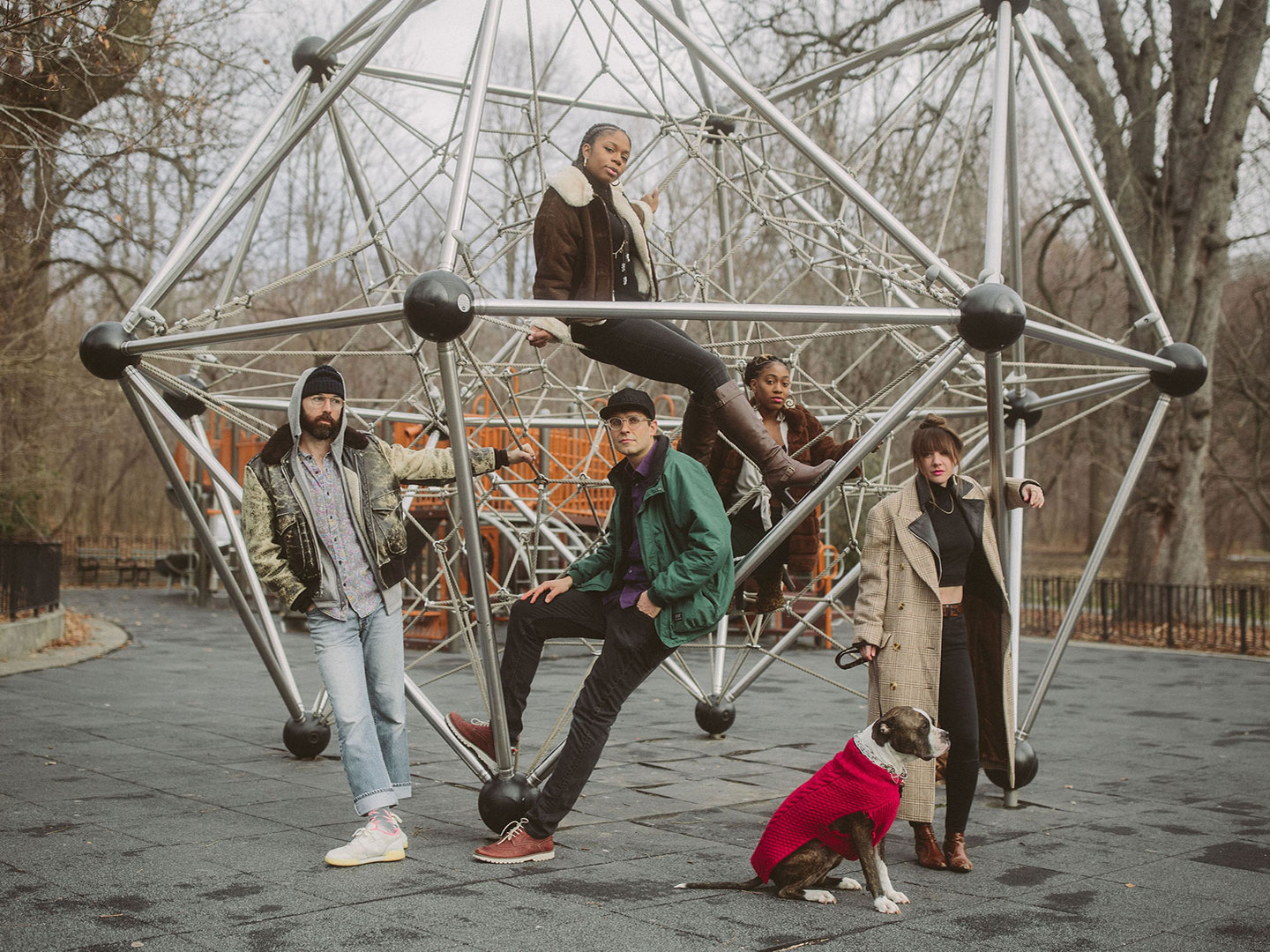 79.5
Attempting to pigeonhole 79.5 into something as narrow as a single genre would be an ill advised, if not impossible task. The New York City band sounds like someone spinning a radio dial with such passionate intensity that all the stations blend together into a single, transcendent, almost spiritual force. It's disco to the beat of modern house; it's a Supremes cover of a Cardi B banger; it's Roland Kirk playing jazz through one saxophone, funk through another, and the most earwormy pop tune the 1970's could muster through a third. It's an experience—one so affecting that with only a self-released 12" single in circulation, 79.5 had been written up twice in The New Yorker on the merit of their live sets alone.
Still, all this mixing and matching, this manic twirling of an FM dial, might seem like a bit of a mess: a recipe for ungrounded noodling and static. And perhaps it would be, were these disparate influences not anchored so solidly by the delicate crunch of singer and keyboardist Kate Mattison's Fender Rhodes. The Rhodes is the throbbing heart of 79.5, the melodic grit that gives its pristine vocals their edge. And like Mattison, it is the touchstone around which the band was built.
They released their now classic Terrorize My Heart 45 in 2016 on Big Crown Records and it solidified all the hype surrounding them. The 7" sold through the first pressing in just a few weeks and became a staple in DJ sets around the world getting spins from the likes of Gilles Peterson, Q Tip, Kenny Dope, DJ Spinna, and Just Blaze to name a few.
Their debut album Predictions (2018) is produced by Leon Michels (Lana Del Rey, The Arcs) and was recorded at The Diamond Mine in Queens the old school way, with the whole band playing the songs in one take and captured to analog tape. They announced their debut album via Billboard's premiere of their newest single Boy Don't Be Afraid, which was accurately described as "Energetic and infectious…a unique, yet easy to listen to experience". Already getting heavy spins at radio and finding its way into the hearts of all the listeners, the instant classic Boy Don't Be Afraid is as bandleader Kate Mattison describes, "a sweet little song about being. Being hopeful, being romantic, being brave. A romantic stance and a declaration of love through melody, in honest girl-group fashion. And like a classic New York deli cup of coffee, light and sweet".